Beginning September 2, Life Within and Around Us will open at the gallery, featuring the work of fifteen artists—photographs, paintings, drawings and sculpture. New member Vincent Joseph will appear for the first time. A reception will be held Gallery Night, Friday, September 3, 5-8pm.
Two new shows arrived in the gallery and at our online annex in August.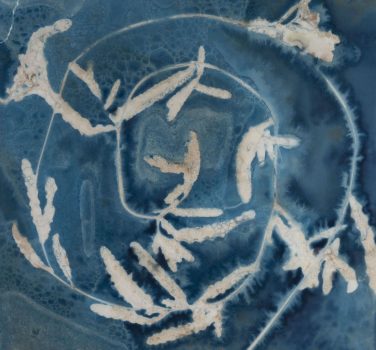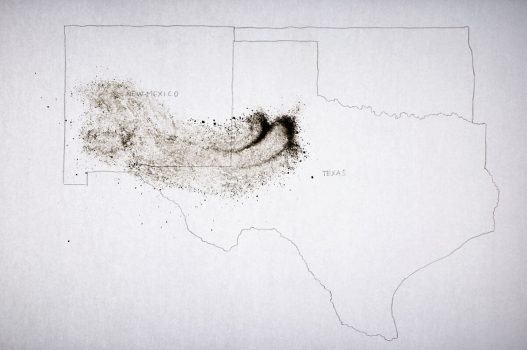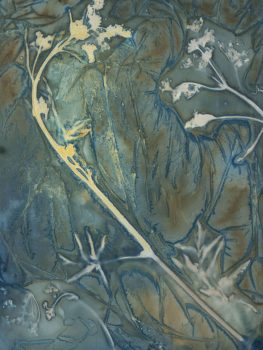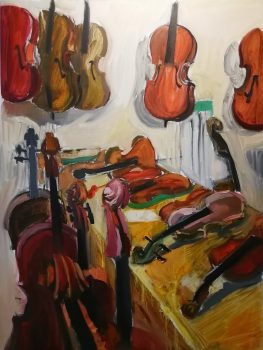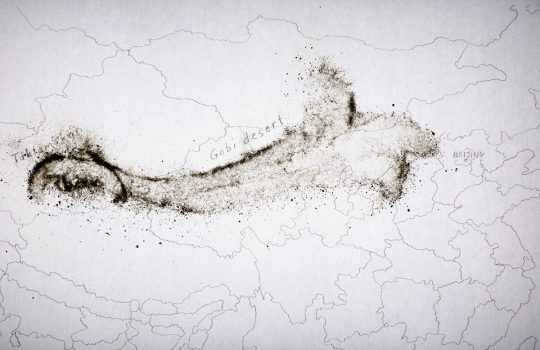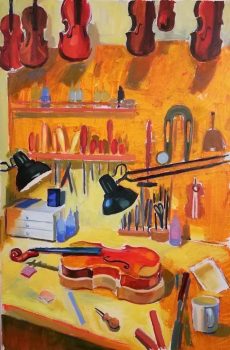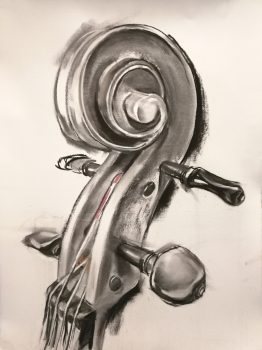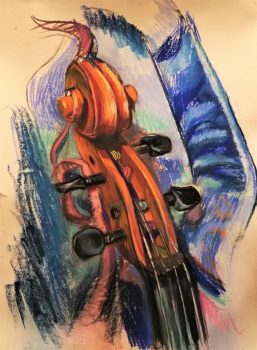 The New Members Show features work by Christine Chin and Irina Kassabova. Ms. Chin's Concerning Climate Changewill show new work in fabric sculpture, animation and cyanotype photograms. Ms. Kassabova's The Violins is work in charcoal, oil and pastels. The opening reception will be Friday, August 6, 5-8pm. Ms. Chin will host Ask the Artist Afternoons in the gallery on Saturday, August 21 and Sunday, August 29.
In the Salon the Small Works Show features works for $50 or less by members, with proceeds helping to cover the cost of our newly completed renovation. All works can be taken home at the time of purchase.
Our July show, titled Emergence, by gallery member Ethel Vrana, featuring work created during the pandemic, is still open online.
Featured Member Artist: Susan C. Larkin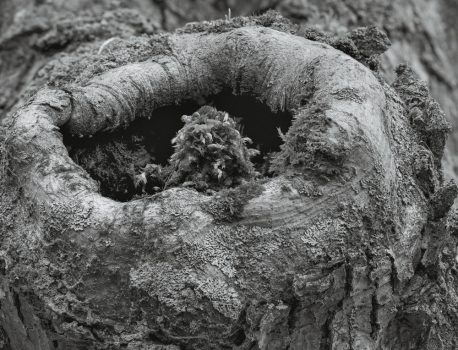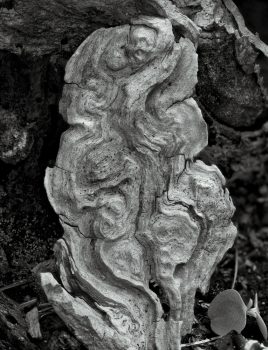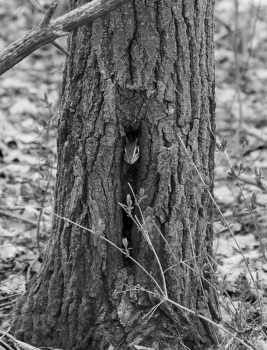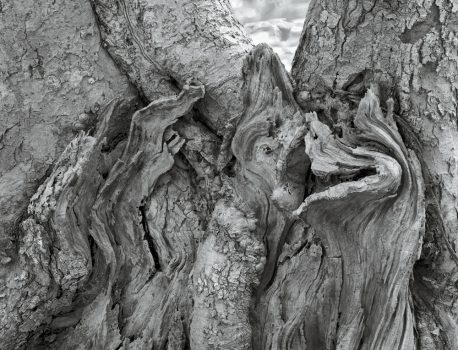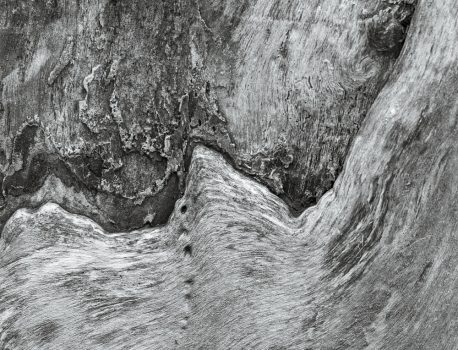 Don Ellis is showing 24 pieces in the Ulysses Philomathic Library in Trumansburg through August 2021. For information on hours and COVID restrictions, check the library's site.
Nancy Ridenour has an exhibit at the Hilton Garden Inn Ithaca at 130 E. Seneca Street for the month of August. She will be hosting the First Friday Gallery Night reception at the hotel on August 6th, 5-8 PM. The exhibit includes Cement Sculpture abstracts, flowers, birds and cityscapes.
Together with her current exhibit, The Violins, in the SoAG gallery, Irina Kassabova is showing flower photography on canvas at Marriott Hotel downtown Ithaca. The artwork will be on display until the end of August..
Harry Littell recently published a new photo book, "Lest We Forget," which views the pandemic through everyday scenes, details, and historical reminders found in a small swath of upstate New York, including Auburn, Cortland, Elmira, Ithaca, Owego, and Watkins Glen. Photos were made between September 2020 and March 2021. With an afterword by Ron Ostman. The book is available from MagCloud.
@stateoftheartgalleryithaca