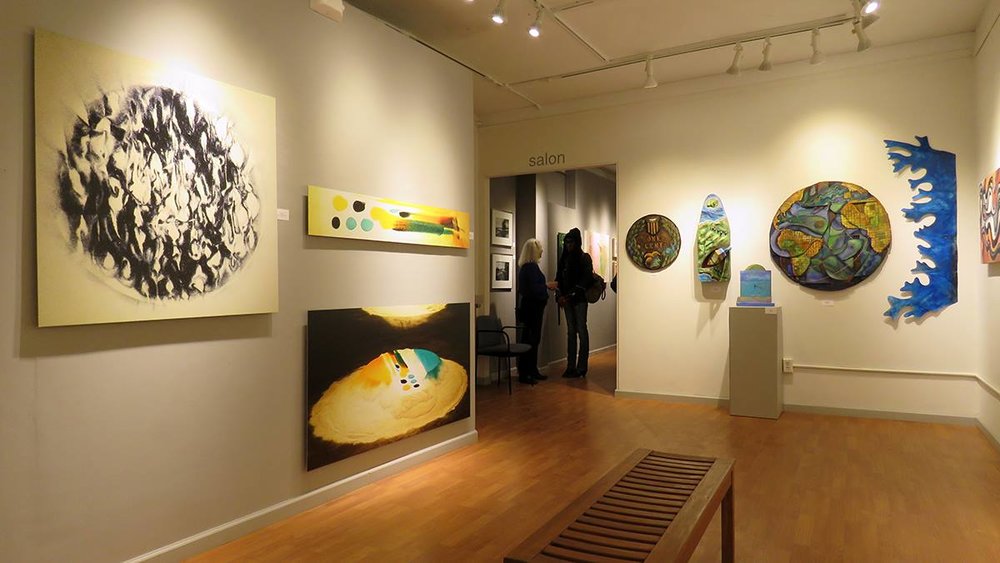 The State  of the Art Gallery is a cooperative fine art gallery operated by its artist-members from the Finger Lakes region of upstate New York. We are open four days per week, and we change our exhibit space each month.
As a non-profit organization, we seek to enhance the cultural and economic vitality of the community. Each month, we mount a brand new exhibit. Sometimes the doors stay open for evenings of special programs: artist's talks, poetry workshops, art making workshops for adults and children, and guest lectures for example. Twice yearly, State of the Art invites non-member artists to exhibit. For the Photo Show and the Varied Media Show, work from local and national artists are curated into beautiful and well attended exhibits in our main gallery, and/or online as the quarantine times have arrived.
We have reconfigured the gallery for the safety of our visitors. We are abiding by county rules regarding masks, distancing and limiting the number of viewers at a time.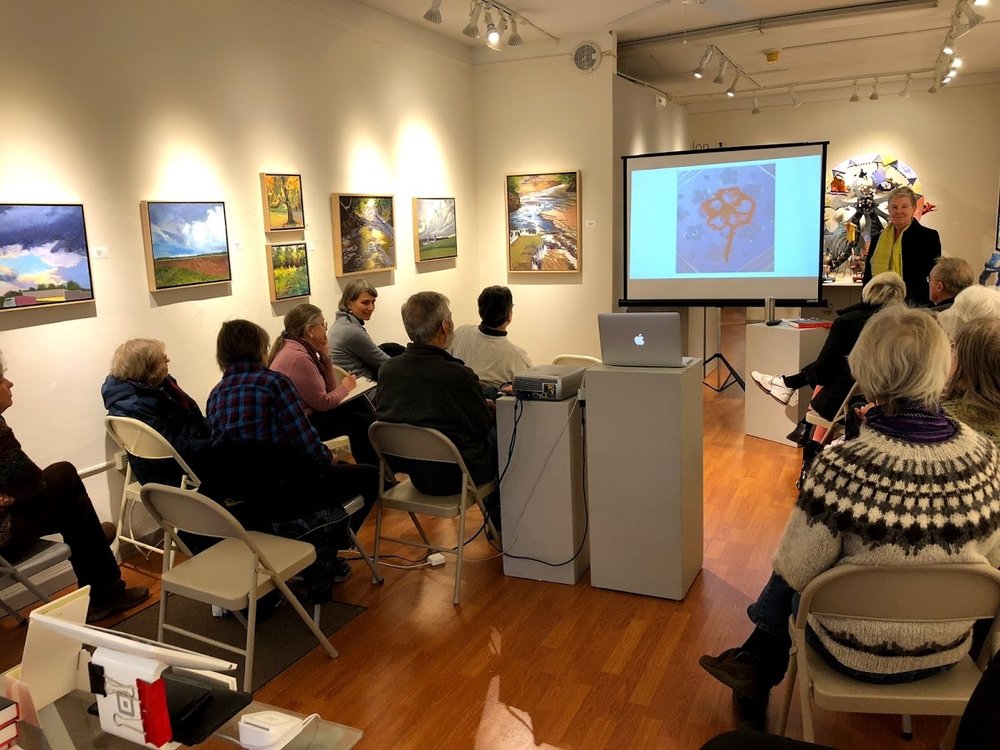 How do I show my art at State of the Art Gallery?
There are two ways to show: apply to become a member, or submit work to one of our juried shows, with at least two opportunities per year.