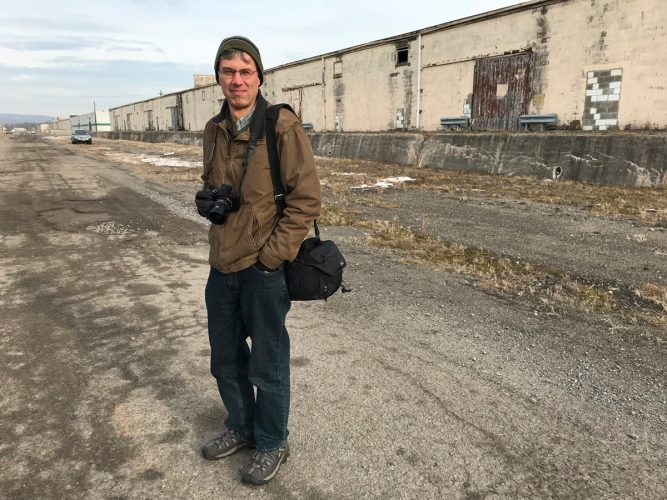 I'm a collector of images: quirky signs, buildings falling down, buildings being erected, store windows, people in their environments, downtowns in the early morning, agricultural landscapes, old and new industries, roadside oddities. My collections slowly migrate from electronic data on my computer, to prints in boxes, to pages in a book, to prints under glass on a gallery wall. A collection evolves into a series, with a defined sequence of images. Much of the meaning in a series happens in the spaces between pairs of images.
In late 2016 I set off on a three-thousand-mile road trip across the United States with friend and writer Ron Ostman. In truth, the distance is accurate but we never left upstate New York. However, it felt like our regional observations reflected the mood of the country at large. We combined written and photographic evidence from our journeys in a self-published book, UNROOM, New 2 U.
I teach photography at TC3, where I'm inspired by my students and my colleagues. Never far from my reach are books by artists who have found meaning in the American cultural landscape: Walker Evans, Edward Hopper, Charles Sheeler, Bernd and Hilla Becher, Stephen Shore, Alec Soth, Lee Friedlander, and Thomas Struth.