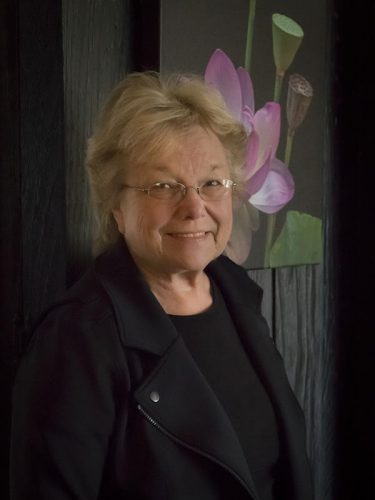 I am a digital photographer, who focuses on three main themes, flowers, Florida Birds, and montages of the cement sculptures that rise from the earth in the Cornell Arboretum. I have also enjoyed photographing bridges and architecture in Manhattan and transposing them into abstract interpretations of the originals.  More recently, I have photographed animals living in zoos and raptors in rehab.
I particularly enjoy the detail revealed in flowers using macro lenses.  Each flower has its own character, some soft and comforting, others bold and assertive. I prefer photographing the flowers on a black background so the flower itself is highlighted in the final image.
In the winter, I pursue Florida birds, mainly in their natural habitats but also at raptor fests.  With telephoto lenses, I have been able to capture details of their anatomy and various behaviors. Each bird has its own characteristics and displays them in daily life processes.
I have been drawn to the strength of the Cornell Arboretum cement sculptures, their size, their presence and their ability to change the landscape. I have always been inspired by Picasso's Cubism and sculptures.  When I start to manipulate my digital images, I consider space, energy, line, texture, and light.  I grow the final composition from photographic fragments that echo carefully selected portions of the original sculptures. I strive to build a new and abstracted version of that sculpture.